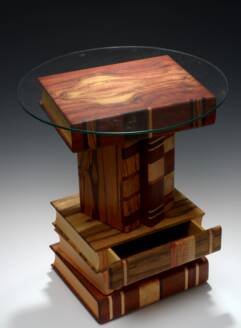 Steven B. Levine

Wood Artisan

Connected Book Set

(Style A):

(17" wide x 10" deep x 7" high)

After disengaging the hidden locking mechanism, slide the vertical books to the side to expose a spacious interior storage box.

$525      

Table:  (20" high) Comprised of seven connected  books, one of which works as a drawer.  Weighted for stability.

Glass top (22" diameter) is included. 

$645

SBLwood@aol.com
        PO Box 123, Dayton, NJ 08810         phone/fax (732) 297-0131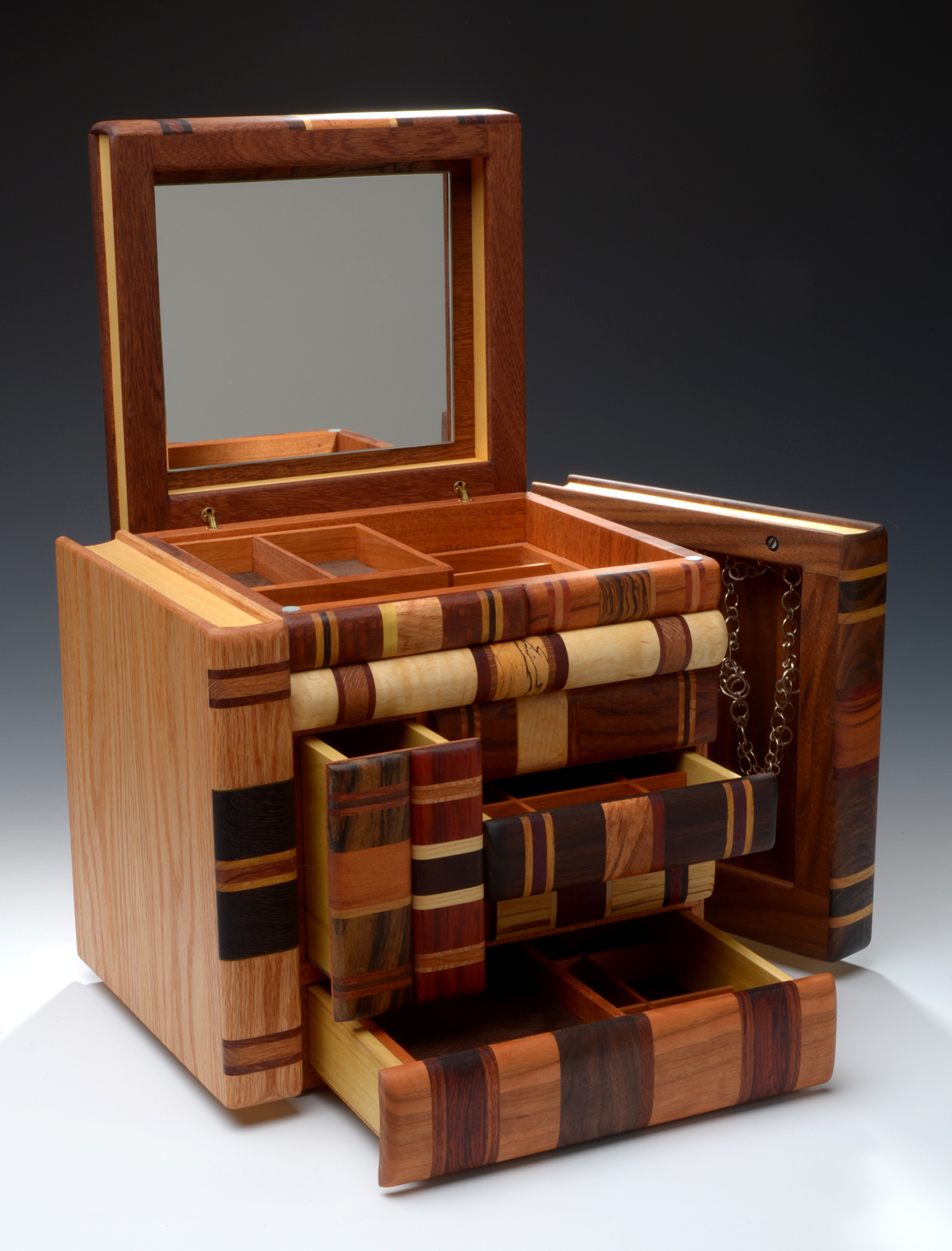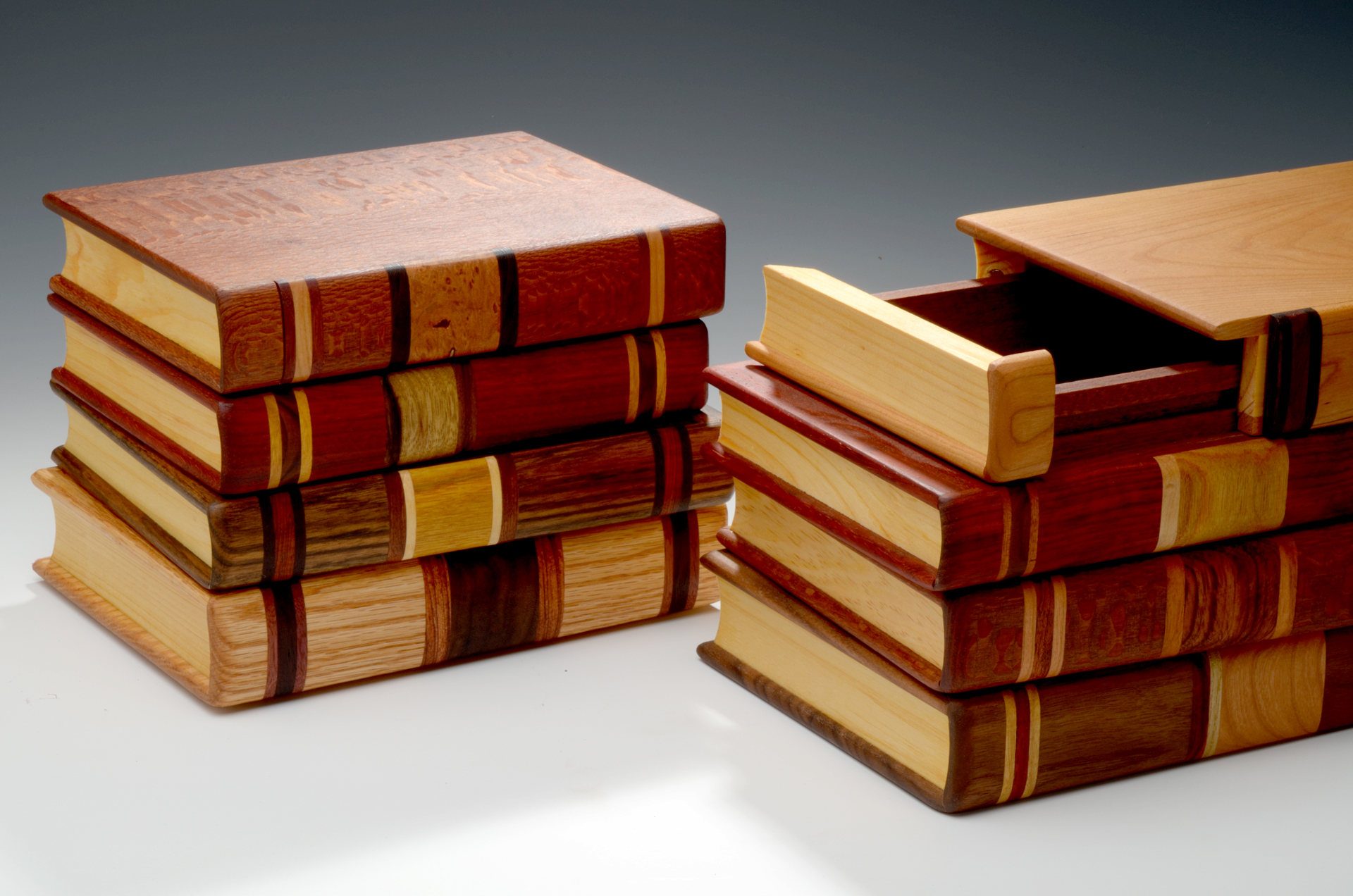 Dramatic Book Stack Jewelry Box: Shown Opened (16" wide x 12" deep x 13" high) Five drawers flanked by two vertical books to hold hanging necklaces; top book hinges back to reveal a divided compartment. 

$895

Since everything I make is crafted one at a time by hand, the items showns on this site are representative of those currently available, which may vary in wood species and possibly slightly in size or design.  Prices shown are subject to change.  Shipping is additional: 10% for any one item; 8% for multiple items. 

AVAILABLE BUT NOT SHOWN: Watch boxes, humidors and other current book-style combos. 

E-mail or call for information, additional pictures, or to place an order.  

Connected Book Set (Style B):  Top book slides off to expose a generous interior storage box. 

(9.5" wide x 7.5"deep x 7" high)

$275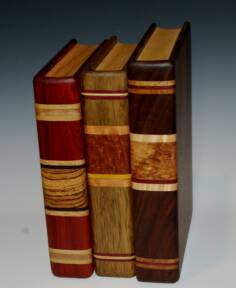 Connected Book Set (Style C):   They look like three separate books...but they're not!  Pull out the secret lever to lift up the faux book set, revealing a hidden interior container.  Reverse the process to latch the container back in place. 

(6" wide x 6" deep x 9.5" high)

$255

Also available:  A seven-book version of this style for $525