Single Books with Titles: Boxes w/ hidden trays; laser-engraved with select popular titles. (about 6" x 8")

$95 to $125 or possibly more.  Price is influenced by wood species and size.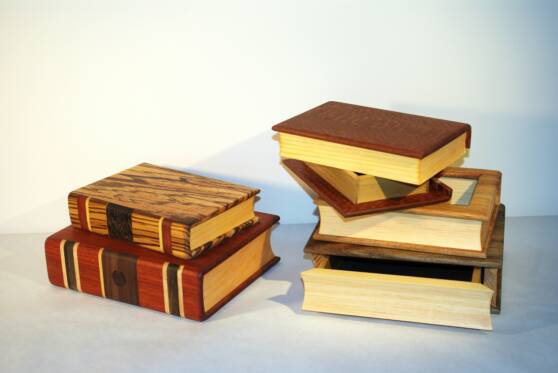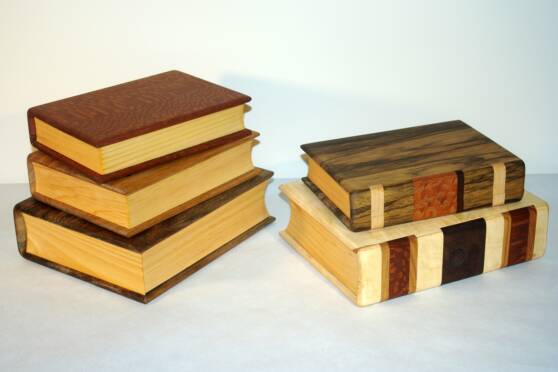 Connected Book Stacks:  Created to be displayed horizontally; each book opens in a surpising way. 

Two books (9" wide x 7" deep x 5" high)  $195

Three books ( 9 x 7 x 7) $245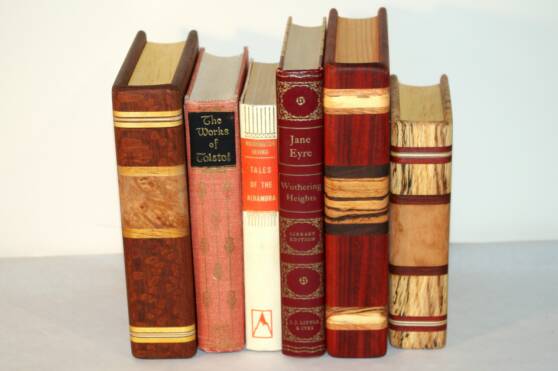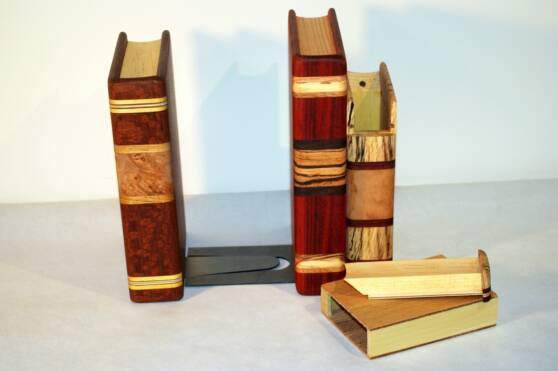 Book End Sets:  Wooden books with metal feet intended to serve as expandable book ends; available in two or three-book combinations.

Three books (two open with hidden trays)  $225

Two books (both open with hidden trays)  $195

Two books  (neither book opens) $125

Pictured is the same 3-book set shown with and without several "real" books.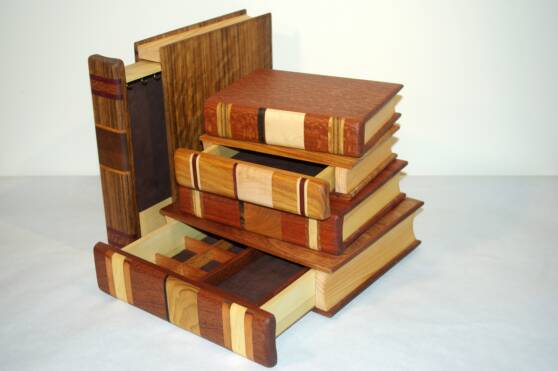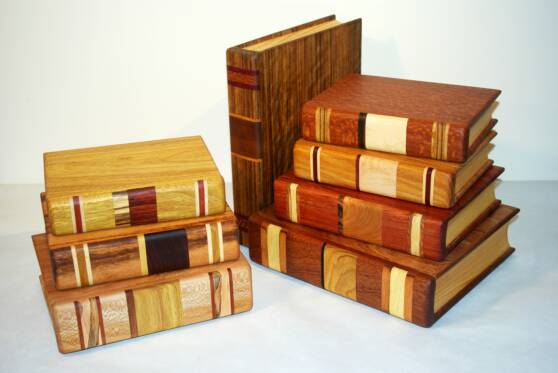 Connected Book Combos for Jewelry Storage:  Three, four, or five-book jewelry boxes with suede-lined horizontal drawers, some with vertical neck chain components. 

Three books $265

Four books $375

Five books $465

Steven B. Levine

Wood Artisan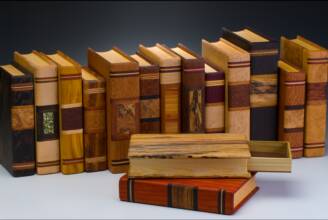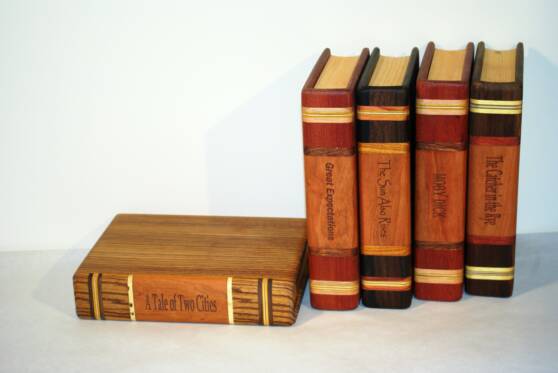 Single Books without Titles:  Boxes with hidden trays; created to resemble realistic books; made from beautiful hardwoods; available in varied sizes and woods. (5" x 7" and up)    $75 to $145.  Price is influenced by wood species, intricacy and design of spine, and size.

Mini books with interior compartments (4 x 6) at $49

are also available (not shown).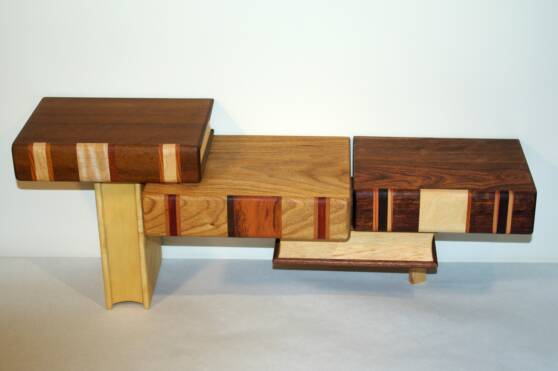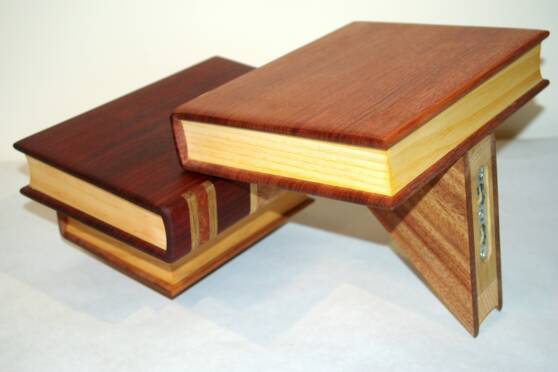 Wall Shelves:  Created from two up to five wood books; some books function as drawers; easy to hang. 

Two books (9" wide x 7" deep x 4" deep) $145

Three books (18 x 8 x 4.5) not shown  $195

Five books (24 x 8 x 9) $285

SBLwood@aol.com
         PO Box 123, Dayton, NJ 08810         phone/fax (732) 297-0131
Since everything I make is crafted one at a time, the items shown are representative of those currently available, which may vary in wood species and possibly in size and design features.  Prices shown are subject to change.  Shipping is additional: 10% for any one item; 8% for multiple items.  Single books are the exception.  Shipping for singles is determined by your address.

E-mail or call for additional information and/or to place an order.